How to use your abstract as a tool to create new publishing opportunities
Abstract Translation and Abstract Editing: the key for publishing your work, ensuring greater exposure in the research community
Abstracts are intended to preface published work in order to give readers a condensed overview of an academic article, lecture, or book. A strong abstract is helpful when applying to present a paper at a conference and in getting the attention of editors when submitting work to a journal for potential publication. If English is not your native language than it is important to make sure your text undergoes professional abstract translation or abstract editing. However, many scholars have yet to recognize the power of an abstract as a 'mini-proposal' to generate publishing opportunities for material still in early stages of development.
Abstract Editing – clearly spelling out your article's agenda
The way to turn an abstract into a mini-proposal is by using it to pitch a book chapter or an article idea to an editor in order to gain a potential publishing opportunity in an edited volume or special journal issue. Since scholars usually have more research and data on hand than finished projects, they sometimes feel the need to wait until they can write up that material, only then write an abstract, and finally start looking for venues of publication. But, with greater initiative—and greater attention to the various "call for papers" scholars receive each month—strong abstract writing can secure newfound publication opportunities before the article is even written. If you are writing the research in your native language, make sure that you consider professional abstract translation as well.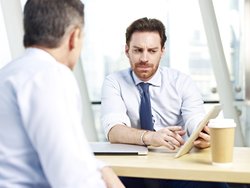 An example of the usefulness of a strong abstract for a paper is the path of one of my recent publications. I recently sent an abstract of a lecture to a national education conference, and it was accepted. This particular conference is one where the organizers publish all the accepted abstracts in the conference program for attendees to review when deciding which panels to attend. After the conference, a colleague who was putting together an edited volume on education policy contacted me via email. The colleague had gone through all the titles and abstracts in the program and sent the initiation to take part in his book to the candidates with the strongest abstracts. I have no doubt that the fact that I used professional abstract editing services helped my text stand out.
I had material to publish based on my presentation but had not yet taken the time to put it in formal article structure, so I used my abstract writing skills to answer the call for chapters. I used the material from the presentation abstract my colleague had found interesting, shaped it to conform to the call for proposals he sent out, and it was accepted to be part of the edited volume. From one simple conference proposal abstract, I was able to add two lines to my CV and, more importantly, had two different opportunities to get my work out to the public—neither of which I had actually written before I started sending out abstracts. This process illustrates how the abstract can be a mini-proposal that can immediately expand your publication opportunities, and it works equally well for edited volumes or special issues in top-ranked journals.
Academic Editing - ensure your abstract reads perfectly
When asking editors to focus on a small, concise portion of your work, the biggest danger is that one small mistake can give off a negative impression of the whole future piece. A professional academic editor can be invaluable in ensuring that the journal reviewer receives a coherent impression of your manuscript. Sending in an abstract with even the smallest mistake will put the editors off your future full piece of research.
The other danger with using the mini-proposal' method is being able to guarantee that you can complete the writing in time for publication. Therefore it is very important to be well aware of the important deadlines throughout the process. Often two separate deadlines exist: the abstract deadline to be considered for the publication and the article deadline for submitting the final paper. The first deadline is often rather close to receiving the call for papers, roughly one month. The deadline to submit the finished draft, however, can range from three to nine months after receiving acceptance notification for inclusion in the project depending on the editor's plans. Scholars should plan on working quickly after acceptance to ensure they can submit the finished project by the appropriate deadline.
I have successfully procured three different book chapters in this manner, adding to an ever-growing publication record. With assistance from professional translators and academic editing, academic scholars can shape powerful abstracts that gain publishing opportunities they may otherwise overlook.
Receive an individualized quote!