We partner with publishers to ensure authors receive language and publication support throughout the entire publication process. Our priority is to ensure that the language in which authors - particularly non-native English-speaking authors - use to convey their research is at the same high level as their innovative research. In addition, we offer an array of publication support services to help publishers spread the research to the world following publication.
Our publisher partners benefit from a true value-add for their authors and increased reach and engagement with their brand.
What can your journal or publisher gain from a partnership with ALE?
Streamlined Publication: ALE journal partners receive manuscripts that have already been meticulously prepared and formatted according to their style guidelines. Our professional manuscript preparation services save your journal valuable time and money spent reworking manuscripts that are worthy of publication but need additional work.
Promotion of Your Journal to ALE Authors: ALE journal partners benefit from promotion in our newsletters and via social media. In addition, we will recommend your journal to appropriate scholars in order to help increase the number of high-quality submissions you receive.
Our Seven Step Recipe for Success: We designed a seven-step recipe for success that guarantees a thorough and quality language and support process. These steps help us to ensure quality control on a large scale while remaining flexible and agile. We are continually innovating to improve the author's experience.
What do our publishing partners say?
"ALE shares our goal to disseminate high-quality scholarly publications to the global research community. We partner with ALE, an organization that truly understands the needs of researchers, in order to significantly advance the work of our authors from initial draft to published content."
Jasmin Lange, Chief Publishing Officer of Brill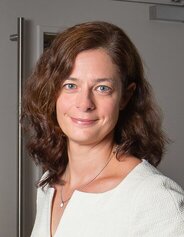 Would you like to explore the possibility of collaboration with Academic Language Experts? Schedule a time to speak with us today.