Redefining the Academic Editing Process With an Eye Towards Publication
Academic Editing Services for Researchers, Scholars and Scientists
After investing countless hours of research and writing into your latest manuscript, you want it to be perfect. More importantly, you want your work to be accepted on the first submission so you can move forward with new research. Perhaps you are wisely considering academic proofreading and editing help to ensure that your research is ready for publication.
Slick marketing is not the source of our success—rather, we earn our client's trust by taking good manuscripts and turning them into great manuscripts and, more importantly, published articles. We have developed a unique 6 step editing process to suit the specific needs of academic scholars.
Here is a glimpse into how we can help you, just as we help each of our clients with personalized academic editing services.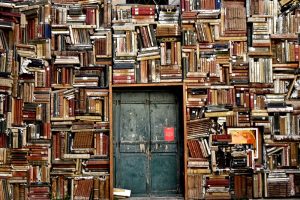 Academic Editing - the consultation
When you initially contact us to request editing work, we first consult with you to determine what academic editing service you specifically require. In this conversation, we determine the best editing plan for you. Editing preferances can often be personal in terms of more or less thorough, obviously within the realms of complete accuracy, and this phone call will help us gage stylistically what type of editing you prefer. Our services range from basic academic proofreading to standard language editing, or advanced academic editing which includes helping you with your cover letter and abstract preparation. After reviewing your manuscript, we can also match you with the best editor for your academic proofreading and editing needs, in order to ensure your work is ready to be published.
Editing - identifying the best fit before you start
Many academics know precisely where they want to publish their manuscript, while others welcome a little guidance. Either way, we are happy to assist you in considering the journal that best fits your needs. Moreover, our comprehensive academic editing services will help check the journal guidelines to ensure that your text and its contents are a good fit. Specifically, we check your manuscript against the stylesheet and reference style of your target journal as well as all the other journal requirements and will edit it accordingly. Our strength is in our experience working with major journals around the world, and we know how to advise, edit, and format your text to truly make it publication ready.
Finding the right editor
After we have figured out the precise type of editing your manuscript requires and its appropriate target journal, we select a native speaking editor with expertise in your subject area to edit your document. Alternatively, you can select the editor from among our team of experts. For scholars who would like to see the quality of our work before getting started, we send a sample of your manuscript to three appropriate and highly qualified editors on our team for a sample edit. Then, you simply review their edits and select the editor whose revisions you prefer.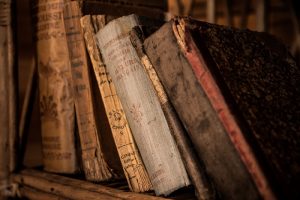 The edit itself
Once you embark on the process of academic editing, the task of revising and polishing your manuscript begins. At this stage, our expert carefully reviews your text based on your specific requests. With a mastery of the language as well as an intimate knowledge of your subject matter, they can ensure your document is correct in terms of grammar, technical terminology, and language use—as well as making suggestions and comments regarding content when relevant.
A thorough double-check – proofreading
At this point, most editing services would return the document to you—and hope you are satisfied with the revised version. However, at ALE each document is proofread by a second academic proofreader who makes sure to check for mistakes and errors that may have been overlooked, giving your text a final polish before submission.
We are there for you until your text is published
We recognize that oftentimes your research is not accepted for publication on the first try. Our staff will work with you to address the reviewer's comments, provide follow-up revisions, and even find alternative journals when needed. At Academic Language Experts, we're not satisfied until your text appears in print and we will truly go the extra mile to help you get your text to the point of publication.
Receive an individualized quote!